---
WordPress is currently the most popular open source CMS.
---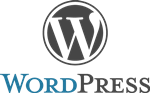 According to Technocrati usage statistics, it powers up 34% of blogs worldwide.
This wonderful CMS can accommodate any kind of website, from small to large-scale, from light to heavy, from static to dynamic. We Shine Web can build a powerful and fully-customisable Website for you using WordPress.
Wordpress is mainly used as a blog publishing application powered by PHP and MySQL. It has many features including a plugin architecture and a templating system. The reason Wordpress grew to be the most popular CMS is simple: It is amazingly (almost ridiculously) user-friendly!
A few years ago, WordPress was a simplistic Blogging platform that lacked features and flexibility, but today, Wordpress grew to become a powerful multifaceted CMS that can easily compete with Drupal, Joomla and all the other more complex CMS platforms.
---
---
Here are the main advantages of using WordPress:
---
User friendliness and intuitiveness of the Admin Panel.
Powerful SEO features (WordPress is simply loved by Search Engines).
Ability to choose from hundreds of themes/skins.
Ability to choose from thousands of plugins/widgets.
Large user community with help forums.
Extensive documentation.
Active upgrades from the Community.
Ability to completely customise the WordPress code.
Ease of installation.
No advertisements.
Ability to distribute podcasts with audio player plugins.
High speed!.
Did we mention User friendliness?.
---
---
Our Expertise
---
At We Shine Web, we have been building WordPress Websites for years now. Our highly skilled team has experience in every aspect of Wordpress, including:
Theme Creation, Installation and Customisation.
Plugin Installation and Customisation.
Widgets Installation and Customisation.
CSS, PHP Code Editing.
WordPress SEO and Social Media Optimisation Features.
Layout / Design Optimisation.
Content Creation / Optimisation.
and much more!.
---
If you have no Website yet and you are thinking of launching your first website, our WordPress Development Services Team can make it happen at a fraction of the cost that you would need to spend to hire a full-time Programmer! If you already have a WP website but need some advice to make it look better and/or rank higher, our WordPress Consultants are here to work for you!
---
---
The Features of Wordpress
---
A Well-etched system of integrating Templates.
A permalink structure that is search engine friendly.
Plugins Support.
Widgets Support.
Multiple Authors.
Static Pages.
---
---
---
---
---
---
comments powered by
---