Drupal is an open source, extremely powerful content management system (CMS) written in PHP. Drupal is good, actually very good. Its flexible architecture, large library of already written and tested thousands of lines of code speaks of Drupal's strength and versatility.
know more Click Me!
Blogs, once for the technical folks only, are now more mainstream than ever. Having a blog on your website enables you to communicate with your customers and website visitors in a timely manner..... and whenever you like.
know more Click Me!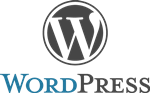 This wonderful CMS can accommodate any kind of website, from small to large-scale, from light to heavy, from static to dynamic. We Shine Web can build a powerful and fully-customisable Website for you using WordPress.
know more Click Me!