---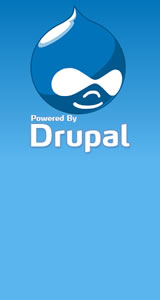 Drupal is an open source, extremely powerful content management system (CMS) written in PHP. Drupal is good, actually very good. Its flexible architecture, large library of already written and tested thousands of lines of code speaks of Drupal's strength and versatility.
Drupal is used by large entertainment companies like Warner Brothers Records, Sony/BMG, Ask Ninja, CBC, and MTV Europe.
Major web media companies like Google, Novell, and Yahoo, news and magazine sites like: Now Public, Playboy Germany, The Onion and The New York Observer; and web communities like Team Sugar or Spread Firefox, Harvard University and the United Nations.
We Shine Web has created a powerful solution around Drupal which provides a secure and scalable environment that allows for powerful and intuitive systems to build community sites, e-commerce sites, media sites.
---
Drupal Features:
---
Standards-compliant XHTML and CSS support.
Cross platform.
Easy to administer Pages and Menus.
Large Library of Search engine promotion modules.
Easily aggregate Dynamic Content.
Web interface. Most administrative functionality accessible from web.
RSS feeds: integrate incoming RSS content into your web content or expose your content as RSS feeds.
Advanced Permissions control.
Support for rich media: Audio, Video, Pictures, Podcasts, Flickr photos, etc.
Forums, Blogs, FAQs, Glossaries, Enterprise class Search support, and more...
Fully Featured integration with popular sites like Amazon, Google, Facebook, Flickr support and more.
Massive user community for support.
---
---
Who is it Good For?
---
Individuals (easy content modification, files uploading, administer users, moderate content).
Businesses (e-commerce features, workflow, contact-us, request for quote, press releases, blogs).
Non-Governmental Organisations.
Education and Research.
Clubs and Associations (calendars, community-driven moderation, events).
News and Content Driven sites (RSS!).
Political cause.
---
---
What do we do?
---
We Shine Web specialises in Drupal consultancy and Drupal web services. We are based in Bangalore, India with clients ranging from Small to Medium Enterprises to International Businesses.
Our goal is to bring people and technology together using open source methods such as Drupal and Lamp.
We engage various Drupal projects ranging from:

Drupal Installation to design and Drupal development to integration and Drupal for web hosting.
Drupal Upgrade.
Drupal Theme Development.
Drupal Module Development.
Drupal Performance tuning & Optimisation.
Drupal Contributions.
Web Programming.
Technical Support.
---
---
Contact us now to have a website build using Drupal technology.
---
---
---
---
comments powered by
---